July 2017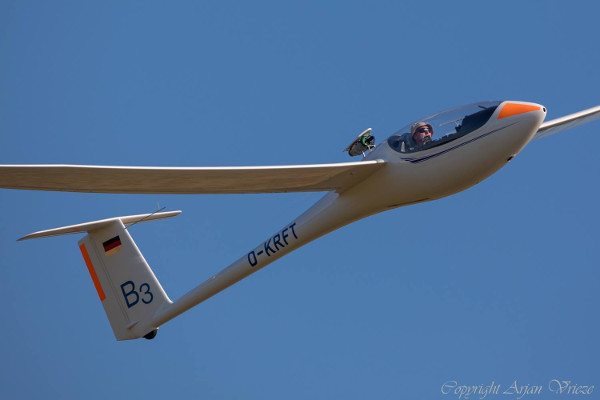 PSR Jet System installed on ASW27-J.
April 2017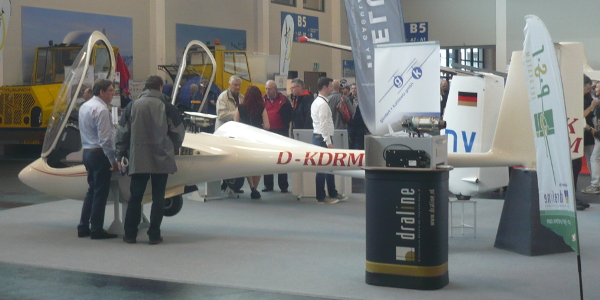 AERO 2017.
March 2017
Draline will be at the
AERO 2017
on April 5 - 8 in Friedrichshafen, Germany.
Exhibition stand of Güntert + Kohlmetz, hall B5, stand 201.
Draline presents
the EASA certified PSR T01 KS engine with Kerosene Start
a functioning PSR T01 KS demonstrator
a PSR T01 KS engine installed on a ASW27-J, Aluminum fuel tanks installed inside fuselage, 160km range
and informs about installation and costs of the PSR Jet System.
January 2017
Draline delivers the following kit for retrofitting the PSR Jet System
PSR T01 KS engine, engine, engine service data terminal, engine control unit, engine fuel board. Delivered with Form 1
PSR R01 retraction system, retraction system
fuel tank, Aluminum, 30 liters, for installation inside fuselage
December 2016

End of 2016 a PSR Jet System installed on a ASW27-J was delivered to the Netherlands.
July 2016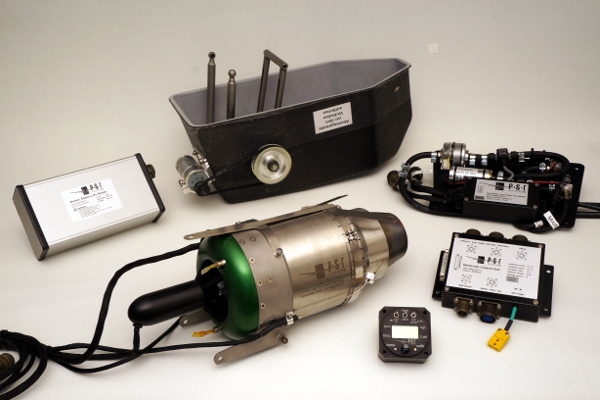 PSR T01 KS engine, service data terminal, control unit, fuel board, retraction system and battery.
Draline is proud to announce that after extensive research and testing, the PSR T01 KS Kerosene Start (KS) design is approved by EASA.
This is the successor of the Gas Start (GS) system which was certified in 2014. The system can now be delivered as a fully certified KS system, with Form 1. This system does not require a gas bottle for starting the engine, which results in weight reduction and less chance for 'human error'. Also, the KS has shown an improved starting performance in comparison to the GS version. The KS system uses the main fuel tank for starting, and further operation as well. The engine will also be delivered with the new certified software update.
March 2016
We would like to give you an update of our PSR T01 KS Kerosene Start certification program. The test program is completed, tests are all done, currently we are finalising the certification documents.
Added to the Kerosene Start certification program we have incorporated a lot of extra features and small design changes to further improve the system.
Some of the added or changed features are
Software Version 6

Improved glow plug operation in flight, correction for cooler (windmilling) conditions.
Lubrication of bearings during cool down procedure.
Start data logging directly, for better analysis.

Software Parameters

Setting Change Levels. Relevant settings are visible. And some settings can be accessed and changed. Different authorisation for dealer and end users (pilots).
Settings have a bandwidth. This means it is clear which values can be changed within which specified limitations.

Service Data Terminal

The Display is changed and now more bright.
November 2015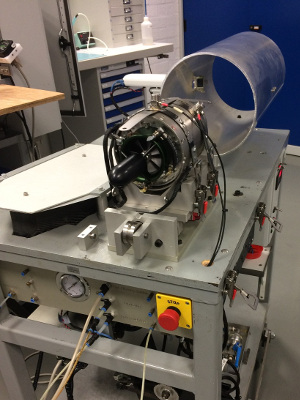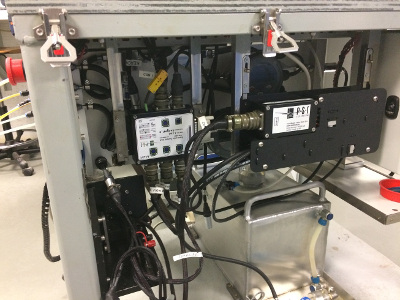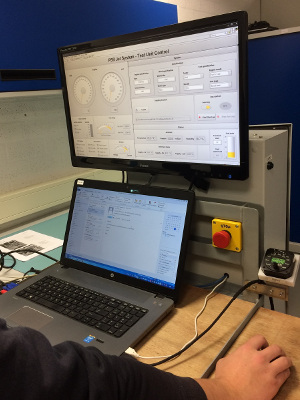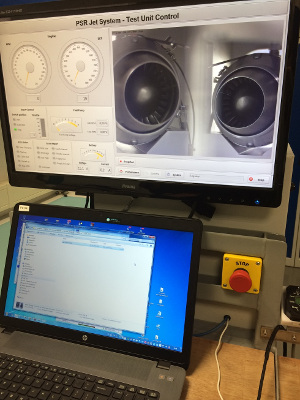 We have finished the new Draline engine test bench. All the test equipment is calibrated, the data is realtime and realtime stored. The user interface is fully updated and integrated with all the measurement equipment. Also the test setup enables us to perform vibration surveys.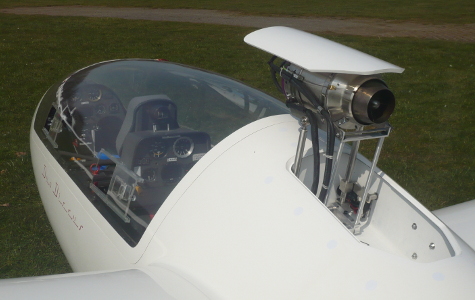 The 400N engine build by AMT and Draline has been tested on a DuoDiscus-J for half a year. This engine has been proven to be most suitable for two seater and open class gliders. For more information contact email
tech.info@psr-jet-system.com
.

Test Report about 400N AMT PSR turbine installed on DuoDiscus-J, 09.01.2016
July 2015
ASW27-J with PSR T01 KS engine in flight.
May 2015

On 6th of May 2015 Draline received its Product Organisation Approval.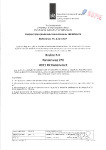 April 2015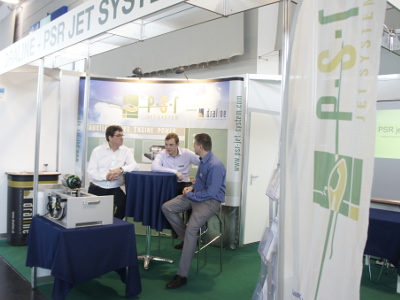 AERO 2015.
Draline will be at the
AERO 2015
on April 15 - 18 in Friedrichshafen, Germany.
November 2014

On 31th of October 2014 Draline received the Type Certificate for the PSR T01 engine.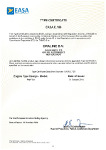 This proves the airworthiness of the gas start version of the engine.
The Kerosene start version will be subject of an upcoming EASA application.
The Production Organisation Approval by the Netherlands aviation authority is expected soon.
We would like to thank all those who supported us over the years
personnel of EASA propulsion department for their patient and competent advice
students and professors of FH Aachen for the possibility to use their engine test bench for endurance, vibration and burst tests
AMT Netherlands for their profound experience with small gas turbines
Eichelsdörfer Flugzeugbau as STC holder for the installation of the engine
Alexander Schleicher Flugzeugbau for support of STC application
and all unnamed supporters for expertise, endurance and idealism.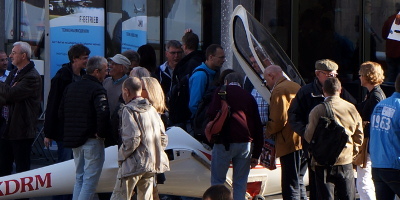 Segelfliegertag 2014.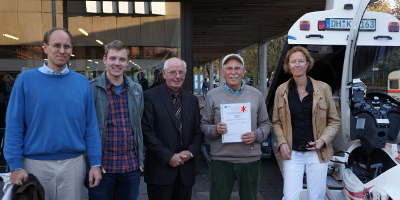 The mood is good and the
*
Type Certificate
.
October 2014
The ASW27-J will be on display during the
Segelfliegertag 2014
on the 1st of November in Braunschweig, Germany.
June 2014

Three flights
.
May 2014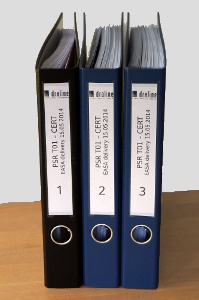 A supplementary set of certification documents was delivered to EASA.
March 2014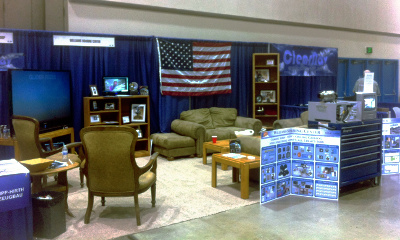 Impressions from the SSA Convention, Reno, Nevada, USA.
January 2014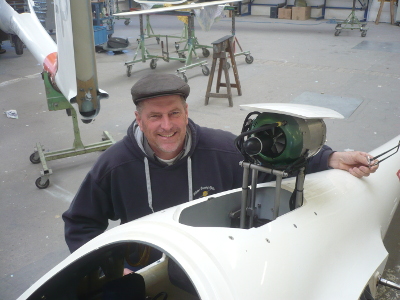 Rex Mayes from
Williams Soaring
will answer questions about the PSR Jet System during the
SSA Convention, Reno, Nevada, USA, February 27 to March 1, 2014
.
November 2013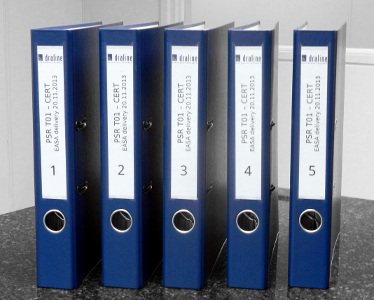 A complete set of signed certification documents was delivered to EASA.
July 2013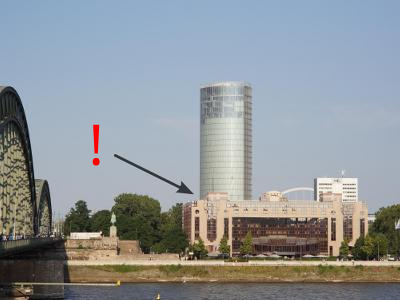 Within the frame of an EASA meeting in Cologne we discussed the EASA comments on our certification documents.
March 2013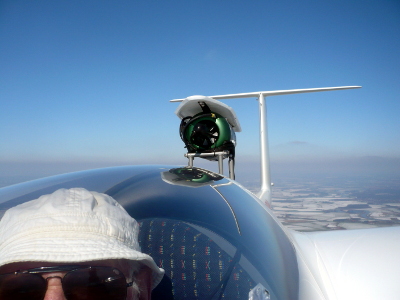 Winter flight impressions from 800m height,
flight data
.
February 2013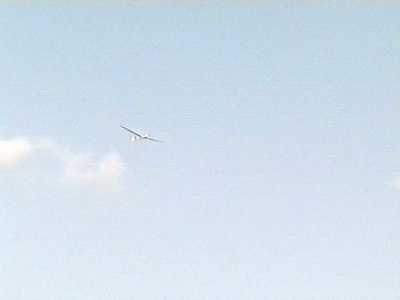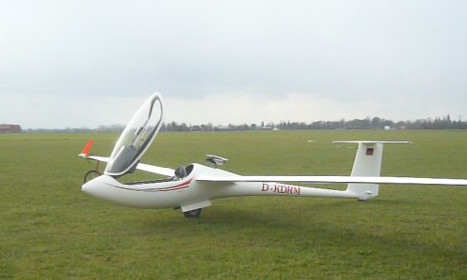 Maiden flight of the ASW27-J
on 10.02.2013.
January 2013
We received EASA comments on our certification documents.
December 2012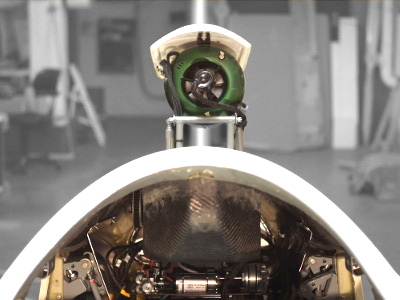 Test installation of a PSR T01 engine on a ASW27-J.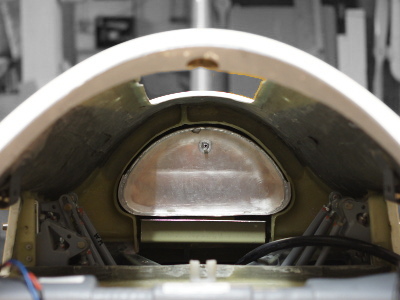 The first fuselage tank was installed on a ASW27-J.
September 2012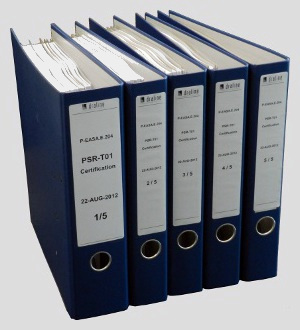 A complete set of certification documents was delivered to EASA. These documents are now under review by EASA.
August 2012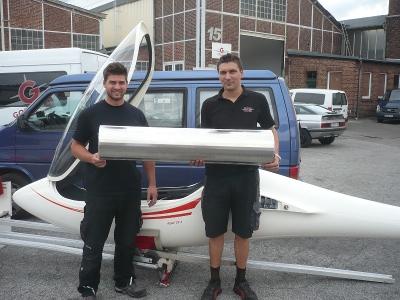 The manufacturing of the first ASW27-J fuselage tank was completed by
Gomolzig
.
March 2012
We will be present at
BGA Sporting Conference 2012
on 3rd of March, Nottingham, UK.
February 2012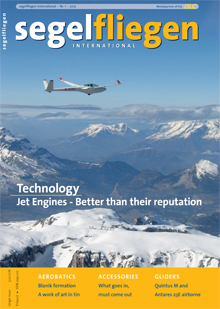 The latest international edition of
segelfliegen
includes an article about 'Jet Engines'.
January 2012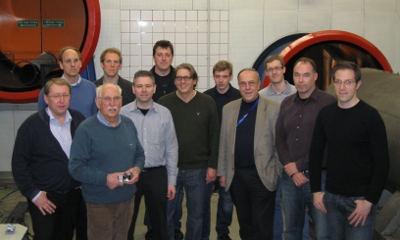 A successful compressor containment test was conducted on the 9th of January at Aachen University of Applied Sciences. The picture shows the test crew and the EASA test witnesses.
May 2011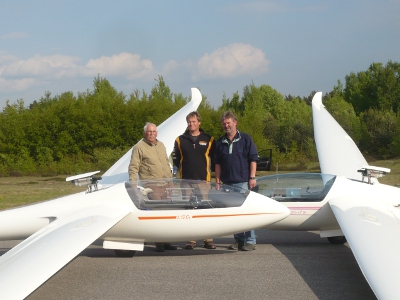 Eichelsdörfer delivered two LS6W18 equipped with the PSR Jet System.
April 2011
During the
Berblinger flight competition
the ASW20CL-J completed the flight track
Friedrichshafen ⋅ Ulm ⋅ Friedrichshafen
within 1h30min on the 15th of May.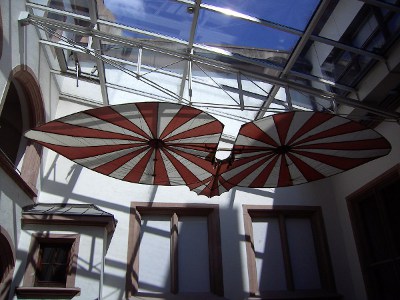 Flying device of Albrecht Ludwig Berblinger, known as the Tailor of Ulm.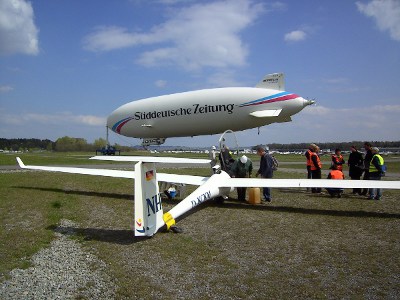 Start preparation on the Friedrichshafen airfield.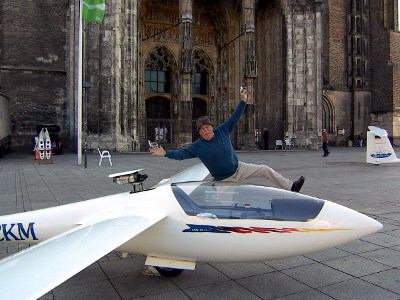 Flight attempt in front of the Ulm Minster.
Draline will be at the
AERO 2011
in Friedrichshafen, Germany.
Eichelsdörfer will install the PSR Jet System on two LS6W18 this month.
February 2011
The PSR Jet System is now also available for SZD gliders produced by Allstar PZL Glider, Poland. Installation of the system is offered by Wytwornia Konstrukcji Kompozytowych, Andrzej Papiorek,
www.papiorek.com.pl
.
November 2010
We will be present at the 'Luftsporttag NRW' on 21st of November in Kamen, Germany. We can give an on-the-spot demonstration of the system, with a specially designed demonstration unit.
Also there will be demonstrations of the PSR Jet System by Klaus Meitzner on the 27th of November at 14h on the 'Segelflugplatz Boberg', near Hamburg.
June 2010
The PSR Jet System will be present at the ILA Berlin Airshow, 11th to 13th of June. The retrofitted ASW20 will be displayed on the Airshow. For more information about the Ila Berlin Airshow check
www.ila-berlin.com
.
April 2010
This month another ASW20 sailplane will be equipped with a PSR Jet System. Delivery is scheduled for week 15 to Eichelsdörfer.
Again Draline will be at the tradefair AERO in Friedrichshafen, Germany. You can find us at stand No. B2-412.
March 2009
The PSR Jet System will be presented at the AERO in Friedrichshafen, the exhibition will take place from 2nd of April until the 5th.
Draline will be present the newest progress on the project, at exhibition stand No. A1-346.
The second containment test will be performed on 27th of March. At the AERO we can tell you the results of this test.
At Thursday and Friday the PSR Jet System will be demonstrated in flight, the sailplane which will fly is a ASW20.
Also the PSR jet engine can be seen at the exhibition at the following locations
Schempp-Hirth, build in a Ventus-2cxa
Fach Hochschule Aachen, cooperation for engine tests for certification purposes
Hochschule Esslingen, the Apis Jet Project
On Friday there will be a presentation in Lichtenstein Foyer West about Jet Powered Gliders.